Wyoming Mountain Lion Hunting
Directory of 10 Wyoming Mountain Lion hunting lodges, guides and outfitters in Wyoming.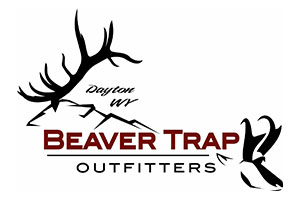 Featured Outfitter
PO Box 22, Dayton, Wyoming 82836
Phone: (307) 461-0655
Mountain lion hunts start November 15 and run through the month of March. Lions are hunted on private ranches, National Forest and BLM. All offer great access and lots of lions. A lion track is located in fresh snow with ATV's and the hounds are set free on the track. The end result is a trophy mountain lion treed. All hounds are owned and trained by myself and you won't find a better pack of hounds. If your looking for a thrilling one-on-one hunt with with top notch hounds, this hunts for you!

253 Sodergreen Road, Laramie, Wyoming 82070
Cell: (307) 760-4699
The Wyoming Mountain Lion/Cougar season runs from September ? March, however the most successful time to hunt a mountain lion is during the winter months. We like to schedule our mountain lion hunts from November-March when there is adequate snow on the ground for our dogs to help track and catch these elusive animals. We start very early in the morning looking for a fresh mountain lion track. Once we have found a good track, the hunt is on! However, finding the track is just the beginning to what can be a very long day of hiking through the toughest of terrain. We strongly encourage all of our mountain lion hunters to get in the best shape possible prior to their hunt. Due to the extreme physical exertion required for this hunt we strongly discourage anyone with health concerns or medical problems from attempting this hunt.

203 13th Street, Wheatland, Wyoming 82201
Phone: (405) 308-5640
We also offer reservations for Mountain Lion Hunting with access to our excluded Hunting Lodge and fully guided hunts with experienced local dogs. Please contact us for additional information.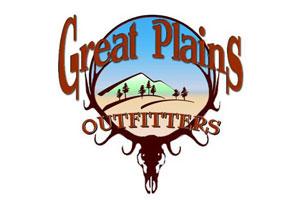 Sheridan, Wyoming 82801
Phone: (307) 890-6121
Our mountain lion hunts are definitely one of our favorites. They are also one of the most unpredictable. We use highly trained hound dogs and enthusiastic lion chasing guides. This can be one of our most fast paced hunts. With temperatures sometimes ranging from -30 degrees and snow all the way up to t-shirt weather and no snow, it's anyone's guess here in Wyoming! What we can be sure of is our dogs and guides are ready to work for you! Whether we are on a hot lion track or sipping coffee watching the snow fall in sub zero temperatures, we will do our best to make sure you have the hunt of a lifetime!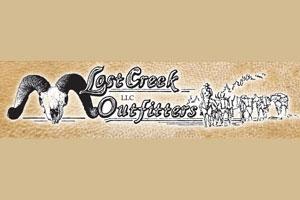 27 Jim Mountain Dr., Cody, Wyoming 82414
Phone: (307) 527-6251
Mountain Lion Hunts. The ultimate fang and claw trophy!! We hunt the lions in several areas in Bighorn Basin where our lion population is outstanding. Success on these hunts is great with large toms being taken. Hunting methods include 4x4, foot, snow machines, 4-wheelers and dogs on a one hunter, one guide basis. This is a seven day hunt beginning December 1st and running through February. Hunt dates are flexible.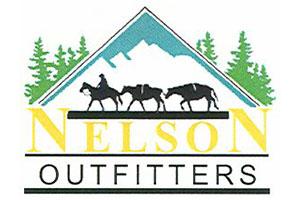 900 Big Goose Road, Sheridan, Wyoming 82801
Phone: (307) 672-6996
5 day hunt with dogs. This hunt is very physically demanding. Your must be in shape! Hunt is offered in December when snow is on the ground. This hunt works best "on-call". Timing of the hunt is around winter storms.

P.O. Box 6834, Sheridan, Wyoming 82801
Phone: (307) 217-0641
We utilize many different areas of Wyoming to hunt Mountain Lions. The winter lion season starts September 1st and you can hunt clear through the winter and spring as long as there is some snow cover. Fresh snow is a very important element to a successful lion hunt. Although I have personally witnessed snow storms in the high country every month of the year, it is hard to count on good tracking snow prior to mid October.

Gillette, Wyoming 82717
Phone: (307) 267-6458
North East Wyoming have very high populations of this extremely elusive animal. Mountain lions are one of most sought after predators in the nation, and there is no wonder why after seeing one up close and personal.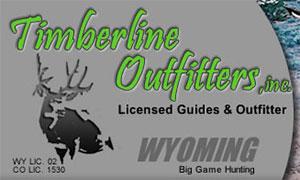 9602 West Milliron Rd., Cheyenne, Wyoming 82009
Phone: (307) 635-7288
Mountain lion tags are over the counter in Wyoming! This grueling hunt is like no other. We have a tremendous success rate on our six day mountain lion hunts. The season runs from October through March. The best conditions are when fresh snow hits the ground for tracking. We use a pack of blue tick hounds and you won't find a guide anywhere that will work as hard for you as our "Lion Guy" Steve! Come hunt cougars with Timberline, you're guaranteed a license.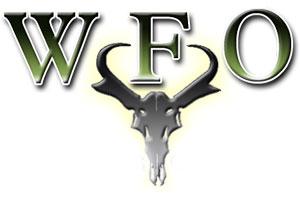 187 Early Creek Rd, Ranchester, Wyoming 82839
Phone: (307) 751-2297
Mountain lion hunts are 5-day hunts, and start around November 15th, (due to the elk hunting season), and run through the end of December. We have a 18 cat quota on the lands we hunt. We can take up to two hunters at a time at the most, with each hunt guided on a one-on-one basis, and with another houndsman we work as a team to make it happen.