Nevada Mountain Lion Hunting
Directory of 8 Nevada Mountain Lion hunting lodges, guides and outfitters in Nevada.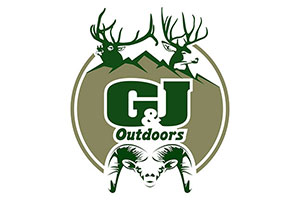 Featured Outfitter
22055 Porcupine Ridge Rd, Colfax, Nevada 95713
Phone: (530) 263-0492
Our 5 day guided lion hunts take place in Northern Nevada. Our hunts are based out of Elko, Nevada but we are licensed statewide for lions and will hunt wherever conditions are best. Because these hunts typically take place in the snow and in mountainous terrain, you can make the most of your hunt by showing up in good physical condition. The best time to hunt lions is right after a storm when you have fresh snow. Because of this the best time to go is December through February, or be on call and come when the conditions are perfect.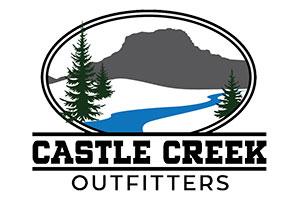 PO Box 1176, Challis, Nevada 83226
Phone: (208) 756-2548
Castle Creek Outfitters offers Fair chase Guided Idaho and Nevada Mountain lion hunts. We strive to give you a enjoyable, safe and successful hunting experience. All of our hunting trips are conducted in a professional manner. We are 40 years in the business of guiding hunters.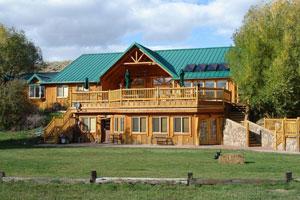 HC 62 Box 1300, O'Neil Route, Wells, Nevada 89835
Phone: (775) 472-0222
Rifle, Archery & Muzzleloader hunting for Mountain Lion in hunt units 072 & 074. Spike camps in Jarbidge Wilderness. Dates vary with hunting seasons. Use Cottonwood as your base camp. Stay in our beautiful lodge or bring your trailer & stay in our full service RV Park. You can even dry camp & still enjoy our delicious meals & hospitality along with our restroom & shower facilities. We can offer pack horses & game retrieval services, as well as cold storage, tire repair service & basic supply store.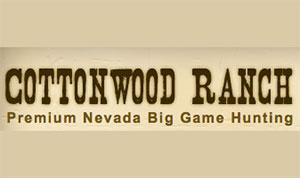 HC 62, Box 1300, O'Neil Route, Wells , Nevada 89835
Blain Jackson: (208) 852-1111, Scott Christensen: (208) 852-2586
Hunting Mountain Lion is an exciting sport and our top notch houndsman are experienced and tireless hunters who will insure you a fine hunt. Hunts are conducted using hounds. Hunter success nears 100% on trophy cats. Snow conditions dictate the cat hunts. If hunters can be flexible and come when the conditions are perfect success is almost guaranteed.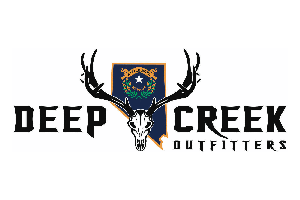 134 Jacaranda Way, Mesquite, Nevada 89027
Phone: (702) 860-5771
Deep Creek Outfitters is an all-inclusive big game hunting guide service based out of southern Nevada. We guide general season mule deer hunts in Utah, and trophy mule deer, elk, sheep, and mountain lion hunts in Nevada.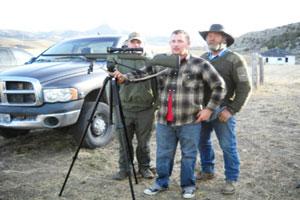 P. O. Box 824, Wells, Nevada 89835
Phone: (775) 752-3644
Humboldt Outfitters' goal is to find you quality hunting to fit your hunting needs in trophy hunting areas. We pride ourselves in geing able to offer well rounded hunting and guiding adventures with avid outdoorsmen to guide you and understand what a good hunt is.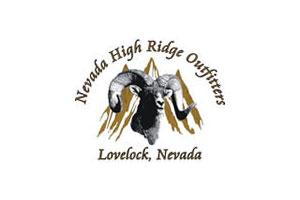 P.O. Box 1323, Lovelock, Nevada 89419
Gary: (775) 538-7047, Keith: (775) 273-7122
Hunting mountain lions are our favorite big game animal to hunt. Hunting starts in December and runs through March providing weather conditions are favorable. Our dogs are experienced and some have been hunting for the last 12 years. These dogs are proven and have caught lions in dry conditions which are why they are considered to be some of the best in the state. We use ATV's snowmobiles and 4 wheel drive pickups. All lion tags are purchased over the counter and this hunt provides hunters a great late season hunt.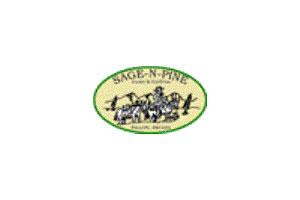 1707 Rice Rd., Fallon, Nevada 89406
Phone: (702) 423-6171
Sage-n-Pine's operation takes you into the heart of the Toiyabe-Humboldt National Forest of the Toiyabe, Toquima, Monitor and Shell Creek Mt. Ranges. Operation is under the authorization of Special-Use-Permit through USFS, Austin/Tonopah and Ely Ranger District, and BLM Statewide. These Central and Eastern Mountain Ranges offer some of Nevada's most beautiful and scenic terrain. Streams and pristine meadows skirted with lush riparian habitat. Much of the ranges are covered with juniper, pinyon, mountain mahogany, and sagebrush. You will find limber pine located on a few of the north slopes and ridges.